DevOps Foundations Training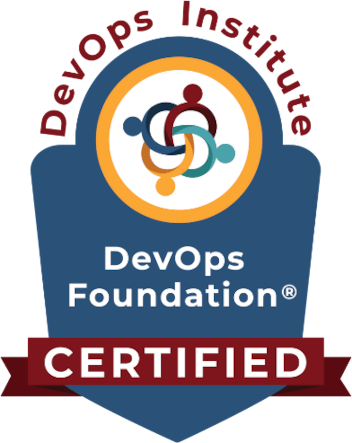 This course provides attendees with an overview of DevOps, its core concepts, and the latest developments. It ensures there is a common understanding and terminology used in the organisation as a basis to launch the change process necessary to modernise internal processes and procedures to ensure quicker times to market.
The certification is appropriate for business managers to understand the technical aspects of DevOps and its organisational whilst those in technical management will gain an understanding of the business impact of DevOps.
Course Outline
DevOps objectives and vocabulary
Benefits to the business and IT
Principles and practices including Continuous Integration, Continuous Delivery, testing, security, and the Three Ways
DevOps relationship to Agile, Lean and ITSM
Improved workflows, communication and feedback loops
Automation practices including deployment pipelines and DevOps toolchains
Scaling DevOps for the enterprise
Critical success factors and key performance indicators
Real-life examples and results
Please contact us for any queries via phone or our contact us form. We will be happy to answer your questions!
3 Appian Place,373 Kent Ave
Ferndale,
2194
South Africa
Tel: +2711-781 8014
ZA
Jumping Bean Contact Form!