DevOps Leader Training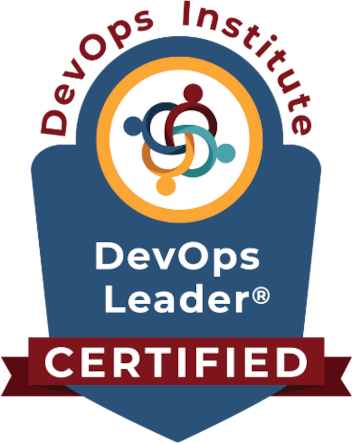 This course is appropriate for organisational leaders who are transforming their organisation's process to adopted DevOps principles and practices. It provides attendees with the tools, methods, and practices to bring about the cultural changes necessary to successfully adopt DevOps.
Course Outline
DevOps and time to value
Mindset and mental models
Key differences between DevOps IT and traditional IT
Target operating models and organizational design
Performance management, rewards and motivation
Preparing investment cases
Focusing on value outcomes
Ideas for organizing workflows
Empowerment and participation
Defining meaningful metrics
Value stream mapping
Driving cultural and behavioural change
Please contact us for any queries via phone or our contact us form. We will be happy to answer your questions!
3 Appian Place,373 Kent Ave
Ferndale,
2194
South Africa
Tel: +2711-781 8014
ZA
Jumping Bean Contact Form!