Site Reliability Engineer Foundation Training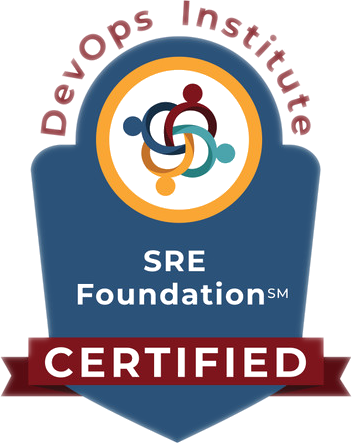 The Site Reliability Engineer Foundation certification equips attendees with the skills and knowledge necessary to introduce a site reliability engineering approach in their organisation. After this course, students will be able to focus their organisation on engineering & automation and adopt a range of new working paradigms to ensure the successful implementation of a SRE approach.
Course Outline
The history of SRE and its emergence at Google
The inter-relationship of SRE with DevOps and other popular frameworks
The underlying principles behind SRE
Service Level Objectives (SLO's) and their user focus
Service Level Indicators (SLI's) and the modern monitoring landscape
Error budgets and the associated error budget policies
Toil and its effect on an organization's productivity
Some practical steps that can help to eliminate toil
Observability as something to indicate the health of a service
SRE tools, automation techniques, and the importance of security
Anti-fragility, our approach to failure and failure testing
The organizational impact that introducing SRE brings
Please contact us for any queries via phone or our contact us form. We will be happy to answer your questions!
3 Appian Place,373 Kent Ave
Ferndale,
2194
South Africa
Tel: +2711-781 8014
ZA
Jumping Bean Contact Form!